Profile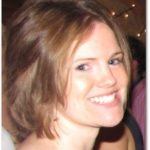 Samantha Faircloth
Curriculum Vitae
Education

1) Hawkhurst Primary School, Kent. 2) Wadhurst secondary school, East Sussex. 3) Mid Kent College, Maidstone, Kent. 4) University of Canterbury, Kent. 5) The Open University (distance learning). 6) University College London. 7) The Open University (on-site in Milton Keynes).

Qualifications

GCSEs (Mathematics, Double Science, English Language, English Literature, History and Business Studies). A-Levels (English Literature and Language, Business Studies and Sociology). BA (Hons) Business and Economics with a Year in Industry BSc (Hons) Natural Science: Earth Science MSc Geoscience PhD: I've just submitted my thesis!

Work History

Hastings Direct: car insurance. AMP/NPI: Pensions provider Sapient: Investment banking. Heartwood: Wealth management.

Current Job

Research Associate.

Employer

The School of Physical Sciences at The Open University.
Favourite thing to do in my job: Using very powerful microscopes and analytical instruments to investigate rock samples that were brought back from the Moon.

About Me: I love rocks and collecting as many as I can carry. My favourite types of rocks are volcanic and igneous rocks. I also enjoy hiking and climbing mountains.

Read more

I live in East Sussex (on the south coast) with my partner, Giles, in a house that backs onto woodland. We are on the outskirts of a very small town and get to enjoy being in the countryside but not too far from the shops!

When I'm not outdoors walking around the countryside, you can find me on a badminton court playing fast-paced mixed doubles or singles games.

Otherwise, I really enjoy indoor bouldering and climbing.

My Work: I study the chemical elements that can be found in Moon rocks that were brought back from the Moon by astronauts in the late 1960s and early 1970s.

Read more

The chemical elements that I study are sulfur and chlorine. These elements are found in both rocks from the Moon and rocks that are found on Earth. Sulfur and chlorine are also gases that come out of volcanoes! To measure the elements from the rocks, I have to use very big and powerful instruments (machines) that operate on an atomic scale (very, very small!). One of the instruments that I use at the Open University is called the "nano-scale secondary ion mass spectrometer", or NanoSIMS for short, that fires charged atoms (excited atoms) at my rock samples which then releases the sulfur and chlorine from the rocks and allows me to measure how much of these elements exist in the rock.

I have also worked at Diamond Light Source which is like Cern in Switzerland. The building is shaped like an enormous doughnut and charged particles (more excited atoms!) spin round it at very fast speeds. I use the particles to measure the different types of sulfur (known as isotopes) that exist in my rock samples.

My Typical Day: The day starts with cleaning the rock samples. Then I turn on a powerful electron microscope (electrons are found in atoms so they are also very small!) to have a look at the rocks in much more detail. Finally I turn on the NanoSIMS, which requires sometime to warm up before I can measure my samples.

Read more

Typically, studying the rocks under the electron microscope takes a number of hours. It allows me to see things in the rocks that can't be seen with the naked eye. I'm able to see tiny, beautiful crystals in huge detail. I've uploaded some photos of a small rock section and crystals for you to see.

I can then go to the NanoSIMS and put the rock samples into a large vacuum area (a very low pressure area) that is locked off before measurements begin. I can then use the computer screens that are attached to the NanoSIMS to see what's happening with my sample as I measure it. I can't see the actual elements of sulfur and chlorine being released but the machine can detect how many atoms of each element are being released.

What I'd do with the prize money: I would use the money to buy an enormous 3 meter inflatable Moon to be used at the Open University's Moon Night 2020 in December!

Read more

The Open University's Moon Night 2020 is an outreach event specifically aimed at school pupils of all ages to encourage them to continue with science-related subjects at GCSE, A-Level and university degree level. The event is very interactive and includes meteorites that can be handled, a planetarium, a virtual microscope and a virtual reality experience on the Moon. The addition of an enormous Moon to engage children of all ages would be fantastic. All of the giant craters (holes) on the Moon would be mapped out and people could see all of the sites where the Apollo astronauts landed!

My Interview

How would you describe yourself in 3 words?

Thoughtful, analytical, friendly.

What or who inspired you to follow your career?

The different landscapes and geology that we have in the UK.

What was your favourite subject at school?

English

What did you want to be after you left school?

An investment banker

Were you ever in trouble at school?

Aren't we all?

If you weren't doing this job, what would you choose instead?

Investment management

Who is your favourite singer or band?

Erasure (pop group from the 1980s!)

What's your favourite food?

Sunday roast

What is the most fun thing you've done?

Visited volcanoes in Iceland, Sicily, Italy and France.

If you had 3 wishes for yourself what would they be? - be honest!

1) Started studying geoscience at a younger age. 2) Plant millions of trees. 3) Work on an active volcano.

Tell us a joke.

A photon walks into a hotel and requests to check-in. The receptionist asks whether the photon would like help with the luggage. The photon replies..."no thank you, I'm travelling light"!
---
---
---